Escape Your Ruts and Expand Your Style!
True Guit is a one-day master class for intermediate and advanced guitarists. It's created and hosted by us: Adam Levy and  Joe Gore, two guitarists with vast experience as recording and touring musicians, guitar magazine editors, and music educators.
The most common complaint we hear from intermediate and advanced guitarists is some variation of "I'm stuck in a rut." If you're unsure how to find new inspiration and advance your playing, True Guit is for you.
True Guit doesn't dictate a specific way to play. It doesn't focus on a particular musical genre. Instead, we explore all aspects of guitar playing from multiple angles, helping you find new concepts and techniques that suit yourstyle. Our workshop will challenge your fingers and your mind, opening up new avenues of exploration.
True Guit will help you: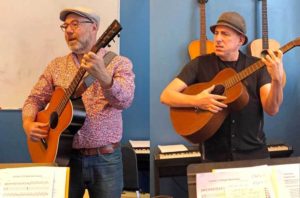 select more interesting notes
build better melodies
create more colorful chords
structure better solos
improve rhythmic accuracy and flexibility
deepen your groove
expand your range of articulation
break free from "muscle memory" patterns
practice more creatively and efficiently
The six-hour workshop includes ample time for one-on-one coaching and questions. Bring your favorite electric or acoustic guitar. We will provide amps.
Comments from our previous workshop in San Francisco:
"Wonderful class — so worthwhile. Lots to process and apply!
Great class!"
"It was so fantastic that I found myself looking at my watch a few times and thinking that it was all going too fast—just like a great jam session! Thank you both a thousand times over for such a lovely and inspiring musical event. I feel like you both gave me inspiration and practice material to last at least the next few years."
"I had a blast and the workshop totally delivered as promised. Thanks."
"Really inspiring, and tons to process and work on. Thanks so much, both of you!
"I left feeling really glad that I signed up and got the the opportunity to not only learn from musical guitar legends as yourselves, but also just be able to spend time talking to you and other guitar players. That vibe and energy in itself is really cool. I would definitely sign up for another class like this in the future!"
When: Sunday, Jan. 26th 2020, from 11AM to 5PM (maybe a bit longer)
Where: Blue Bear School of Music, Building D, Second Floor, San Francisco, CA 94123 [map]. Good food available nearby.
Tickets: Brown Paper Tickets
Cost: $200 ($210.99 with ticketing service fee).
Early registration discount.
We guarantee you will leave the workshop with inspiring ideas and a personalized plan to advance your playing.
Questions? Email us at joe@joegore.com or adam@adamlevy.com.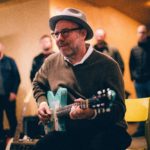 Adam Levy has worked with Tracy Chapman, Norah Jones, Ani Di Franco, Meshell Ndegeocello, and many other artists. He has released a dozen recordings of his own music. He's written lessons for all the major guitar magazines, including Guitar Player, Fretboard Journal, and Acoustic Guitar. Adam is currently an instructor at the Los Angeles College of Music. More info at adamlevy.com.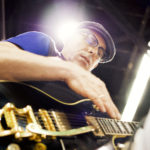 Joe Gore has played with Tom Waits, PJ Harvey, Tracy Chapman, Courtney Love, and many other artists. A longtime editor for both Guitar Player and Premier Guitar, he has interviewed over a thousand of the world's greatest players. He has helped Apple, Yamaha, Line 6, and others companies develop music products, and he's created his own line of boutique guitar effects. He holds an M.A. in music composition from U.C. Berkeley. More info at joegore.com.